more than just
construction
Arthur Funk & Sons, a leading Pennsylvania contractor, is a full-service commercial construction company. From preconstruction, construction, design-build, and construction management, our construction experience spans over 8 decades across a variety of commercial and specialized construction projects. The Funk Team's involvement throughout the project delivers your project on time and in budget.
•Adaptive Reuse
•Green/Sustainable Construction
•Brownfield Reclamation
•Renovations/Remodeling
•New construction/Additions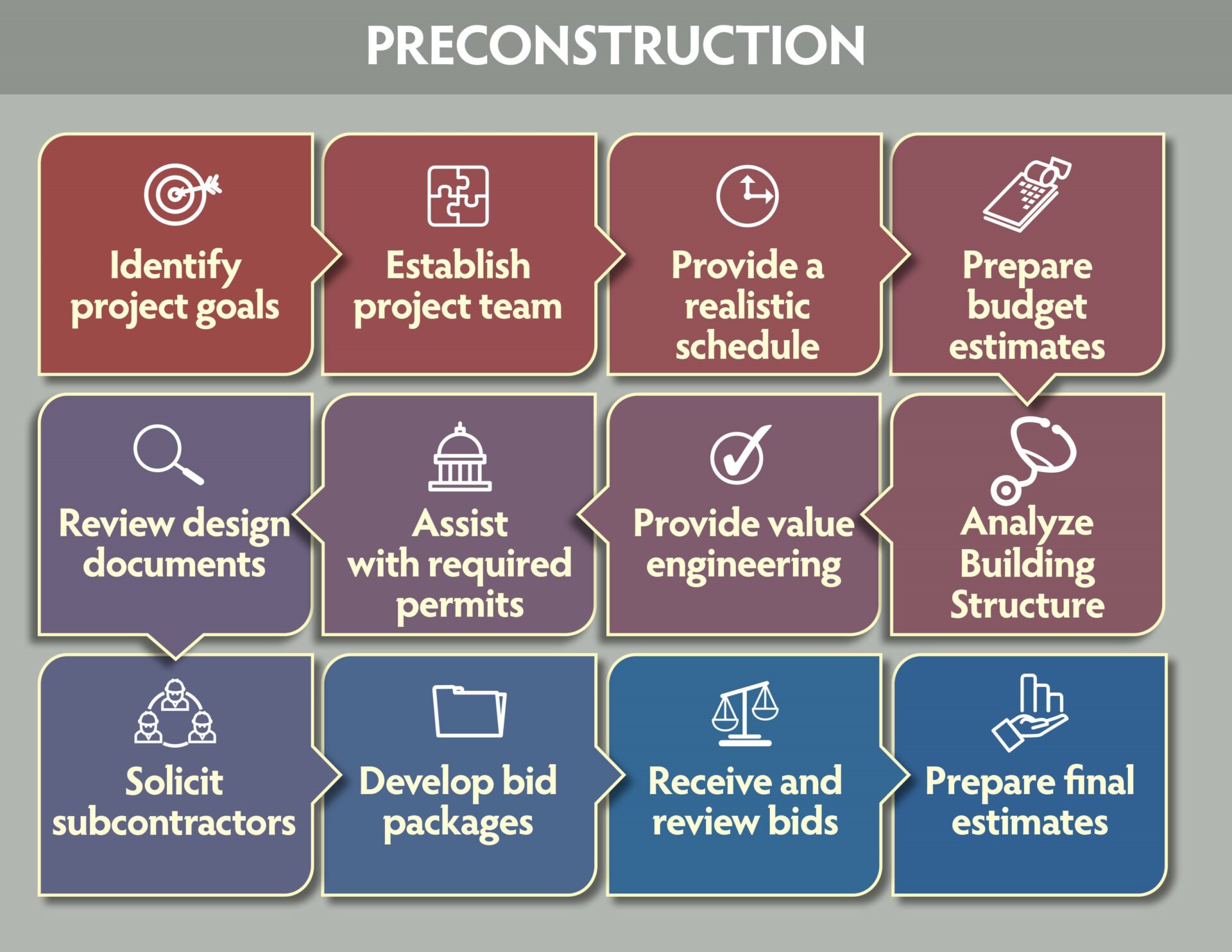 Helping you understand how a project develops is our strength.  Before shovels hit dirt, our team helps from the design, planning and budgeting to assisting with fundraising, lending processes, and zoning and permitting. We want you to embark on this undertaking with the knowledge and tools needed to ensure the final outcome is as expected.  Making sure your budget can handle project goals is primary.  As the design progresses, we continually review and develop estimate, and offer options that might be more suited for your project.  This knowledge ensures the budget is as accurate as possible.
Project feasibility and constructability reviews | Lifecycle cost analysis | Value engineering | Schedule optimization | Site analysis | Budget and cost development | Subcontractor review/selection
Design Build is the team approach to delivering a quality project.  Like the tripod, all three legs make significant contributions.  Without any one leg, it will collapse.  This is how the Design Build process operates–based on trust, creating the foundation for the project team.  We work with your selected Architect or we assist with your Architect selection.  The result is the same:  A team with one goal to provide you with the best construction experience possible.
The Benefits of Design-Build Construction:
Accountability
Higher Quality
Cost and Time Savings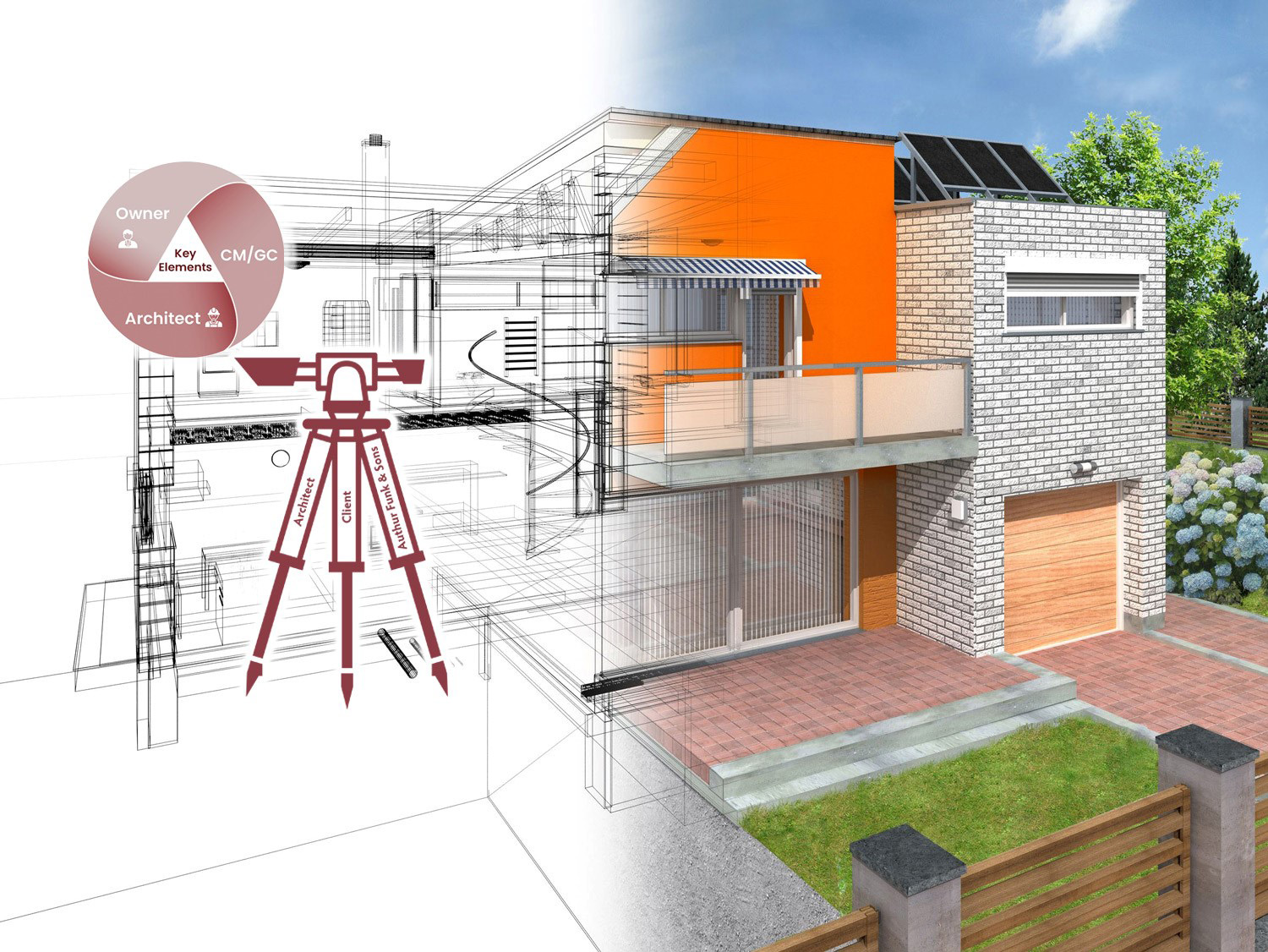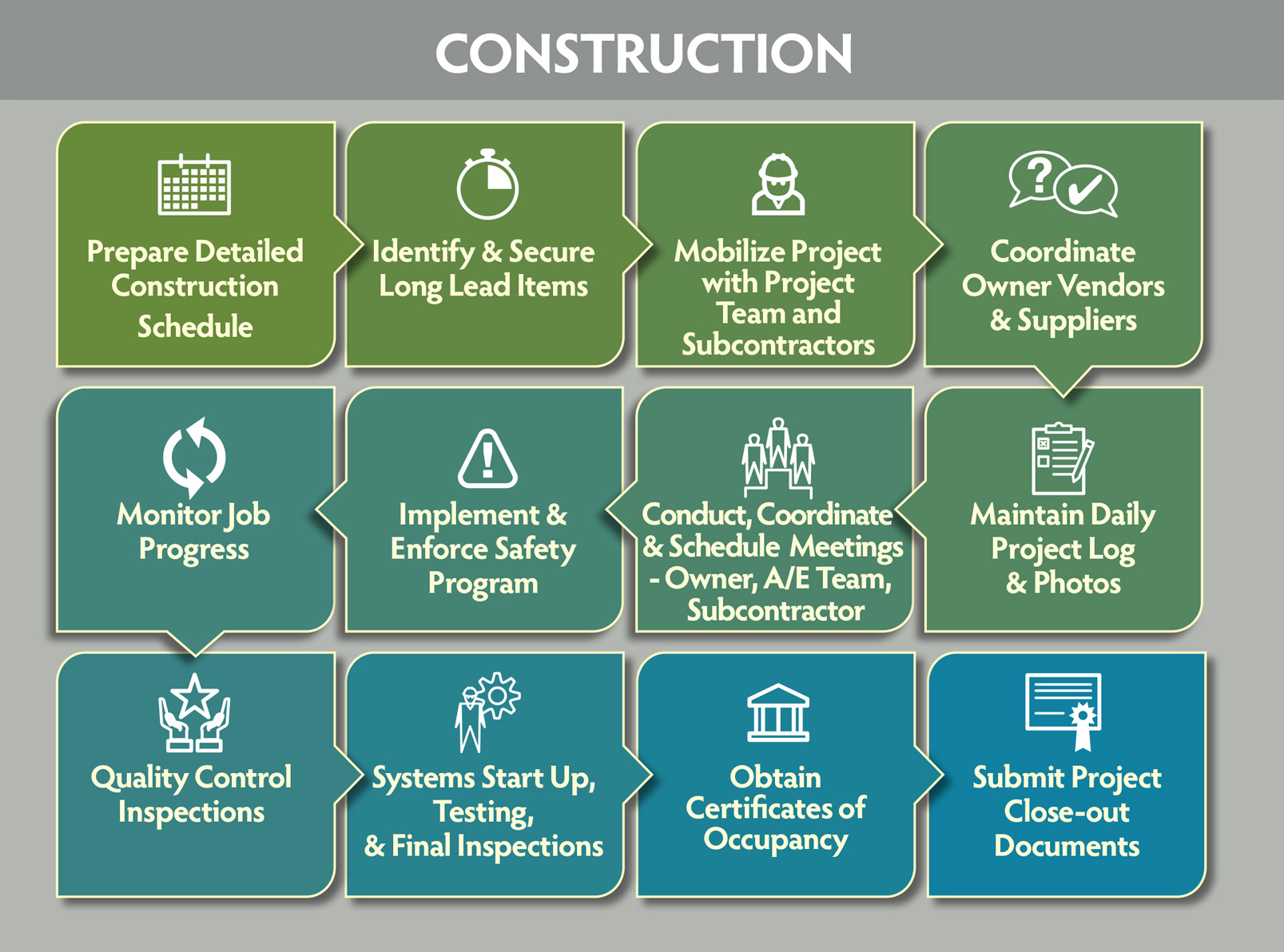 Our construction team is comprised of laborers, apprentices, skilled carpenters, foreman and superintendents, with years of skill unsurpassed anywhere.  Our skilled carpenters work closely with apprentices to pass along valuable knowledge gained through experience.  A full-service construction firm, we have built a diverse, award-winning team of skilled craftspersons who excel at:
• Concrete
• Rough Carpentry and Finish Carpentry
• Door & Window Installation
• Specialty Items Installation
• Structural Steel Erection
We take the time to make it right – to ensure the quality meets your expectation.
The Funk Team realizes that every project is unique.  Our construction management team will guide your project team through the entire construction process.  Careful and thoughtful development of your project starts with a design that fits your budget.  Understanding and prioritizing your project goals is how we will meet this budget.  Our Team will be devoted to these goals and provide you the knowledge to make the best decisions right for your project.  This is the philosophy of Arthur Funk & Sons, Inc.
Project Planning
Design and Budget Review
Value Engineering
Overall Cost Control – Including Owner, Vendor, and Supplies
Schedule Monitoring
Quality Control
Project Management
Safety
As we processed the construction of our Sanctuary/Gathering Space with a contractor, Arthur Funk & Sons, and Schillaci Architects, it was clear early on that the most practical building solution for our needs was a pre-engineered steel building. The simple lines exterior allowed for quick assembly while still allowing for flexibility of interior and exterior finishes for aesthetic appeal. The structure span allowed us to maximize our interior open space without the need for exposed supporting columns. We are very pleased with the finished product.